When the Key Stage 2 test results are released on the Primary Assessment Gateway, you will have the option to download a partial CTF which includes the test data only.
Please do not change the file name
IMPORTANT
If you import your KS2 results using the CTF from the Primary Assessment Gateway, then please do not manually enter your marks into ScholarPack as well. If you enter the marks as well as importing them via a CTF, this will result in duplicate marks for your students.
Once you have downloaded the partial CTF from the Primary Assessment Gateway, go to Admin > Students > Partial CTF Importer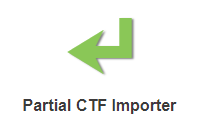 Click on Assessments -

Click Choose File to locate the CTF in your computer, then click 'Upload'

This will import the assessment data into ScholarPack and populate the Students profiles > Assessment tab -
You will see a grey tab that says 'Subjects', and under 'Other' click on the words 'Statutory Assess'.
It will also populate in Admin > Students > Statutory Assessments.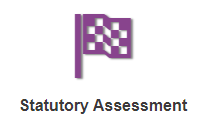 You will be able to access this data in bulk via Reporting > Assessment > Statutory Assessment (tab) > KS2 Official Results.