To view a students attendance history over a specific date range go to the student's profile Page.
Click on the Attendance Tab and then click on the red report in the top right labelled "Attendance Date Range".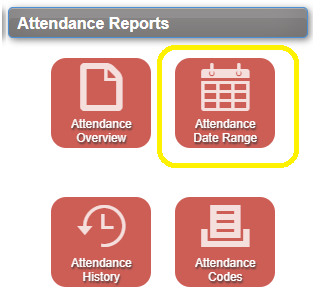 Set your date range, select any of the additional options if required and run the report by clicking on "filter this page by date".
You can print this out or export it by choosing from the appropriate options top right of the screen under the student's name.