In order to produce an attendance report that includes a key go to the student profile > Attendance tab and on the right hand side select Attendance Overview.
This report is an individual report for a student summarising their attendance to date.
This shows exactly what's on the attendance page and automatically exports to PDF as well as displays onscreen to create an informative, graphical report for the individual child.
This is an excellent resource to show parents.
Before loading, you will be asked if you want to include register notes.




The report exports to show the students details at the top, along with all attendance data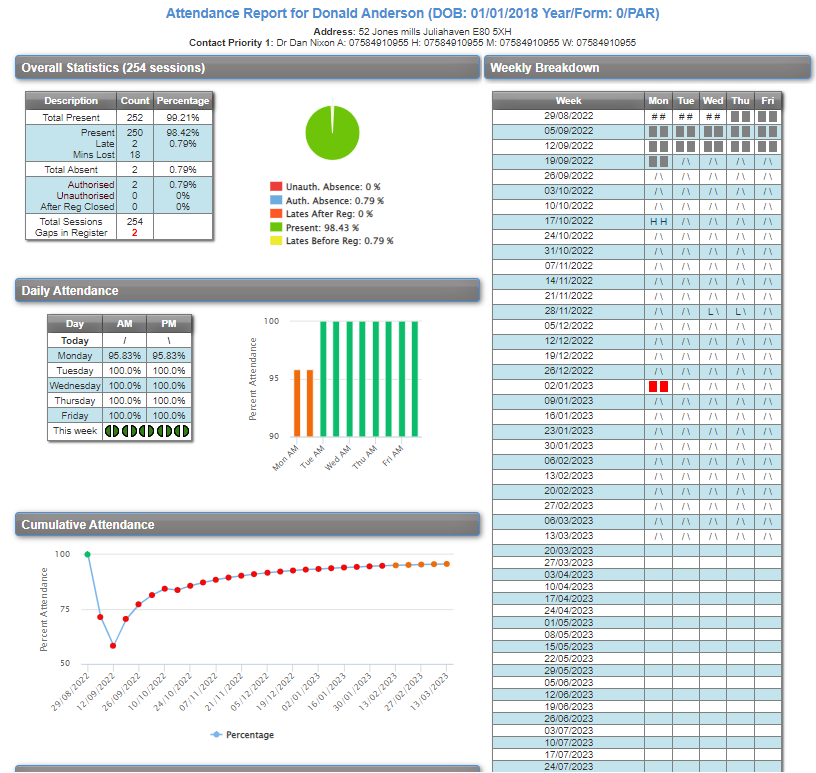 Once you've run that report, you can then print off the codes which is also in the students Attendance Tab and called Attendance Codes -
If you require a larger timeframe you can also use the Attendance Date Range report on the student profile and here you have the option to include the code list before running the report.

To do the same thing in bulk, please see: