If new students have their Admissions Status still set to 'Admissions', they will not display in certain reports until this is changed to Enrolled.
If a student is relatively new to the school and is not appearing in a report (e.g. SEN, Meals, Clubs), check Admin > Students > Admissions to see if they are displaying here.
A student will remain in this area after their entry date if their Admissions Status has not been set to Enrolled (despite that column indicating they are a Current Student).
In order to change this, click on Bulk Update Admissions

For the Student Attribute select 'Admissions - Status' and then click Choose to display the student name(s).
From the blank dropdown at the top select 9 - Enrolled and tick the student names you wish to update (or Check All if this applies to all students) then click Update to save.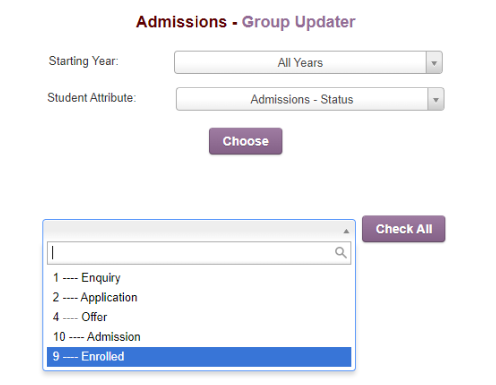 Alternatively you can change the Admission Status to Enrolled via the students extended tab, under Core Information.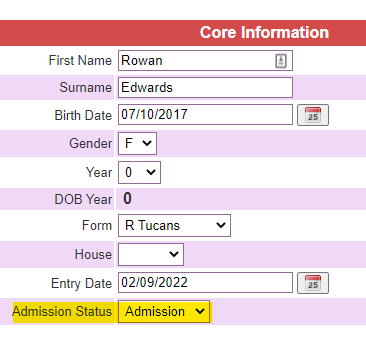 The student(s) will appear in the report the next time you run it.