If you go to Admin > Personnel > Staff, select the member of staff in the dropdown to access their profile
1. End their Contract
The first thing you may wish to do is to end the staff member's contract; adding a leaving date, leaving reason and leaving destination.

To do this click onto the black cog next to the current contract, edit the data and update at the bottom
2. Remove their access to Scholarpack

If this member of staff had a log in to ScholarPack you need to remove this by opening their staff profile and clicking Deactivate Account.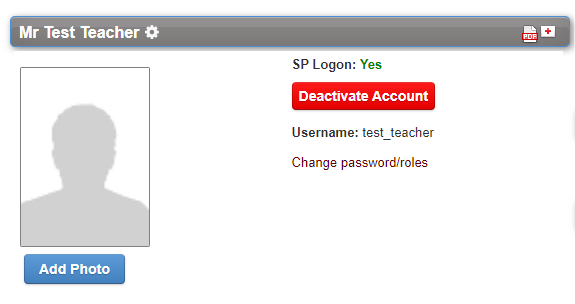 This will change the staff logon to 'Inactive as shown below -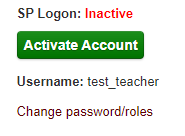 If you cannot see this option you may not have the Admin and SysAdmin permissions on ScholarPack so will need to ask another member of staff to do this on your behalf.
You can see who has these roles via Reporting > Reports > Staff (tab) > ScholarPack Users.
See - How can I see all the staff usernames and their user roles?
3. Make their profile inactive
You can now make the member of staff inactive by clicking on the cog next to their name on the front page, or the cog next to Personal Details (it will take you to the same area).
Towards the bottom, change them from Active Yes to No then click Save.
Also see - How do I delete a member of staff?