ScholarPack allows you to set up and edit courses for personnel using the Training Courses module via Admin > Personnel > Training Courses.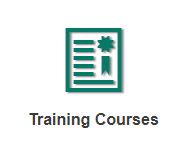 Once the training courses have been added to the database, they become available to choose in the training section of the staff profile.
PLEASE NOTE
You need to record staff contracts on ScholarPack in order for courses to pull through to the training section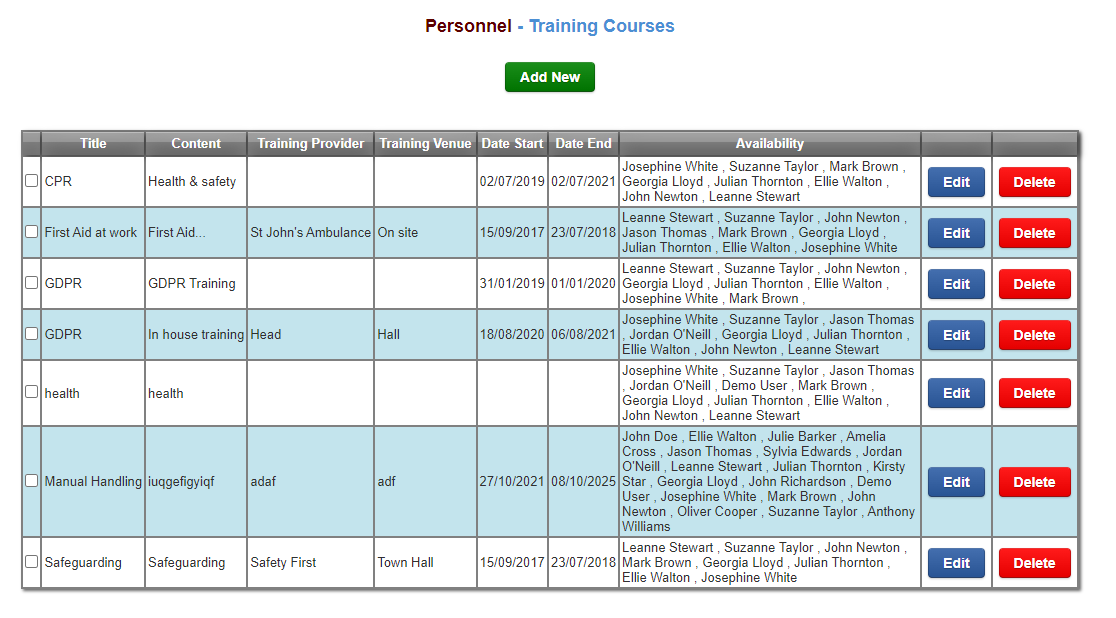 For existing courses, you can allocate all courses to all staff or allocate selected courses to all staff members by using the tick box on the left hand side and the select buttons at the top of the table.
Add a new training course
Clicking Add New will allow you to enter a new training course title. It will also allow you to describe the course content, training provider and content and which members of staff have been allocated the course.
Please enter a Title for the Training Course prior to saving, or it will save as blank and you will not be able to identify the course to assign to staff. At this stage you are not recording that the course has been attended and completed.
Edit or Delete a training course
You can also Edit any course which has been previously entered, select Save to record your changes.
In order to remove a staff training course please go to Admin > Personnel > Staff - find the member of staff - click onto training and then onto the black cog next to the training you wish to remove.
In here click onto delete to remove the course from this member of staff.
Please be advised if the course is no longer available for the member of staff via Admin > Personnel > Staff Training, you may be unable to delete this course.
In this instance please contact your Support Team -
If your school is supported by Scholarpack directly, click the 'Contact Us' button in the top right of the

Help Centre
If your school uses a Support Partner, please contact them. Click their name in the top right of your Scholarpack above the search box, for their contact details.