You can record daily staff presence at Admin > Personnel > Who's Here Now.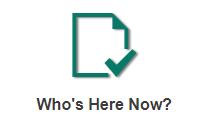 To mark a staff member as present, click on the red cross to change it into a green tick. You can also bulk fill all staff to present, or as absent here.

This information feeds through to the Firelist via the Home button (Home > Firelist)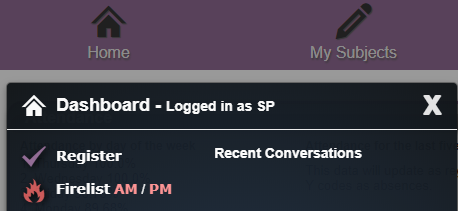 The members of staff marked as present in Who's Here Now will appear on the Fire List on that day as shown below: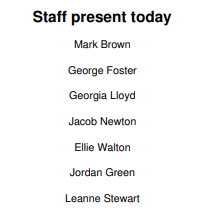 NOTE: This area is separate from the Admin > Personnel > Manage Staff Attendance area, and staff will need to have their attendance recorded there to show on staff attendance reports, or absence recorded on their staff profiles.