You can add detention reasons by going to; Admin > Config > Detention Reasons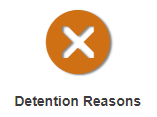 Here, you will be able to edit or delete any existing detention reasons by selecting the "Edit" button next to the Reason.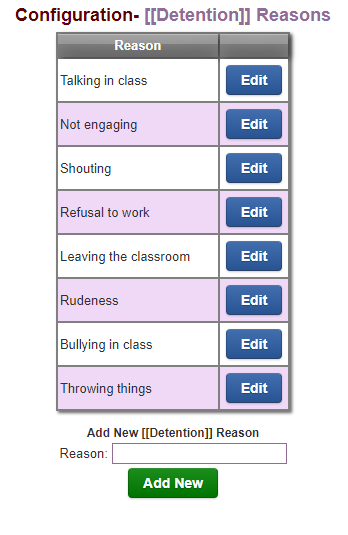 When you click edit next to a reason, it will give you the option to type into the box to make changes to the text and then click "update" to make the change. By pressing "Delete" it removes the reason altogether.

To Add a detention reason, type in the Reason box and click "Add new."