If you go to Admin > Personnel > Staff, find the member of staff you require.
In the staff profile click on the cog next to their name (above where their photo goes)
At the bottom change the 'Active' field from Yes to "No" then press Save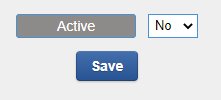 You will be taken back to the staff members profile where you need to click the same cog again.
Now you should see a red delete button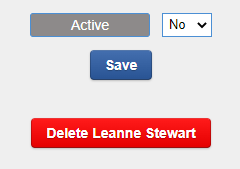 You will get a red notification box pop up asking you to tick two boxes to confirm you want to delete the staff member as it cannot be undone and also that you confirm the staff data is not needed for workforce census.
*right click on image and select 'open image in new tab' to enlarge

You will also need to complete a simple sum as another validation. Once you've done this sum you will see a red button to permanently delete the staff member.
*right click on image and select 'open image in new tab' to enlarge