On the student profile front page there is a Siblings area to the bottom left of the screen.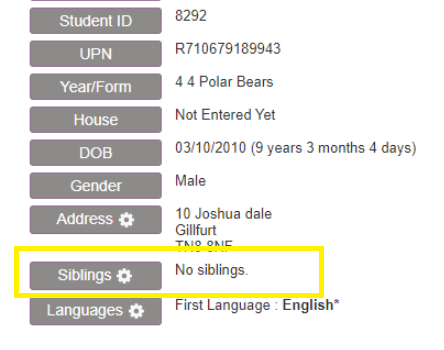 Link a Sibling
Click on the white cog next to 'Siblings' and a window will pop up to enable to you link a sibling:
You may find the student under Possible Siblings, if so click on the name and it will move to Currently Assigned Siblings.
If the student isn't there, enter their name in the Search box.
Unlink a Sibling
You can remove a sibling link by clicking the white cog next to 'Siblings' then click on the name you want to remove that shows under 'Currently Assigned Siblings' and it will unlink from the student profile.