If you can't remember your username or password in order log into ScholarPack, please speak to a member of staff with the System Admin (Sysadmin) role in your school to have this reset.
Check these steps to try resolve your issue:
Usernames and passwords are case sensitive, so please make sure your Caps lock is not accidentally on when it shouldn't be.
Ensure on the login page that your school name shows at the bottom, as you may have accidentally loaded a different site; If you are unsure of your School's ScholarPack URL (web address) you can check with any colleague that is also using ScholarPack as this will show in the address bar of their internet browser.
Type your password in manually as sometimes browsers use an auto-fill feature which may be an old password.
Try typing your password somewhere visible such as in Notepad or a Word document first, so you can ensure you are typing the correct characters, then once you are happy this is correct, copy and paste it into the log in box password field.
Scholarpack works best with Google Chrome internet browser, if you have been using another browser such as Safari, Explorer or Firefox it might be worth trying Chrome.
Try clearing your browser cookies or cache (browsing memory).
See - How do I refresh or clear my cookies and cache?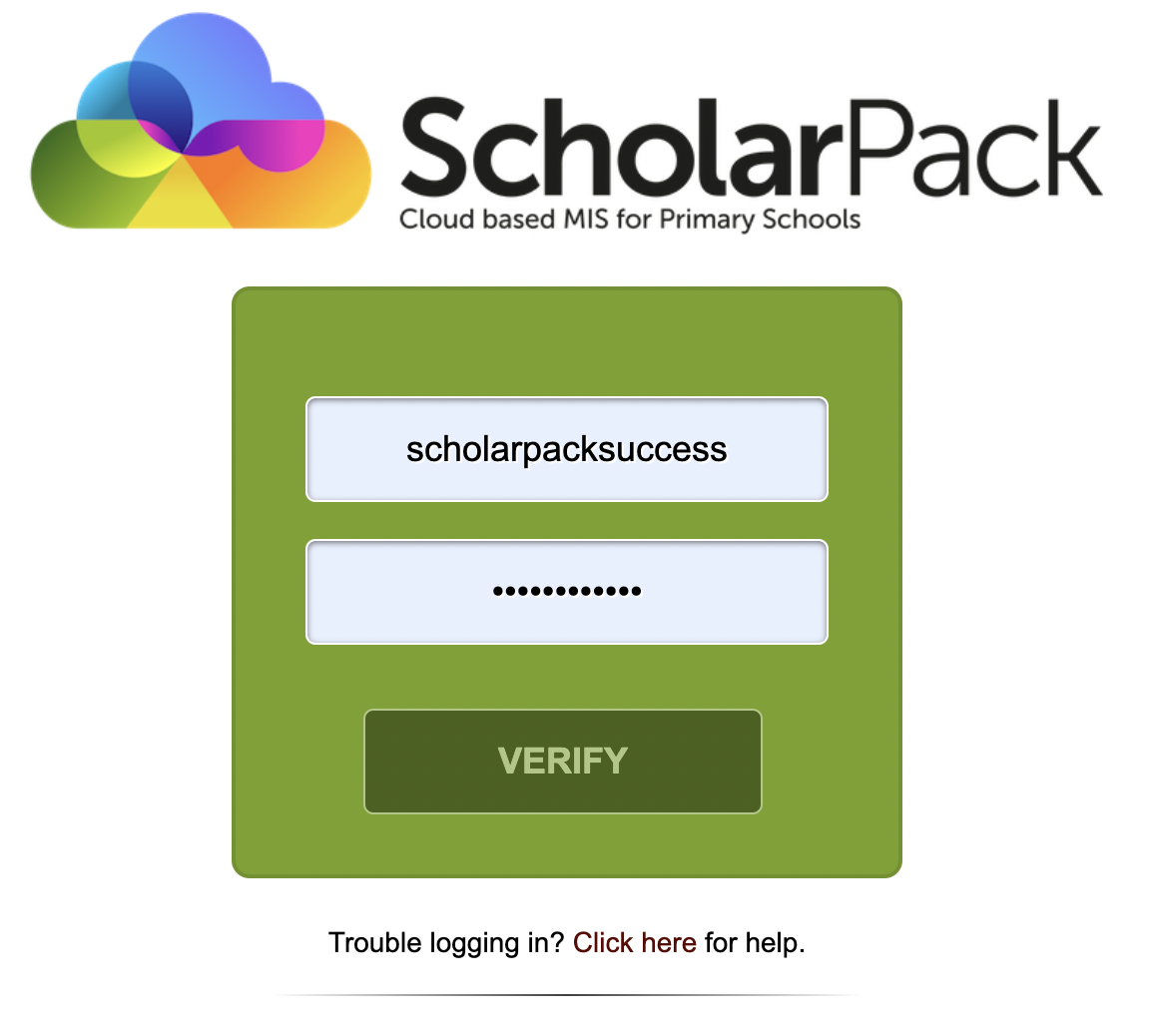 PLEASE NOTE
Your Support for Scholarpack are not authorised to reset passwords.
If there is no one else with System Admin access to reset your password for you, your Head Teacher will need to contact your Support Team requesting for someone else to be given System Admin access. Once Support has assigned this person the access, they will need to reset passwords -
If your school is supported by Scholarpack directly, click the 'Contact Us' button in the top right of the

Help Centre
If your school uses a Support Partner, please contact them. Click their name in the top right of your Scholarpack above the search box, for their contact details.