In order to create a 'log on' for ScholarPack you will need to add a profile for the staff member in question by going to Admin > Personnel > Staff > Add New
You only need to add first name, surname, date of birth and sex to the table shown below.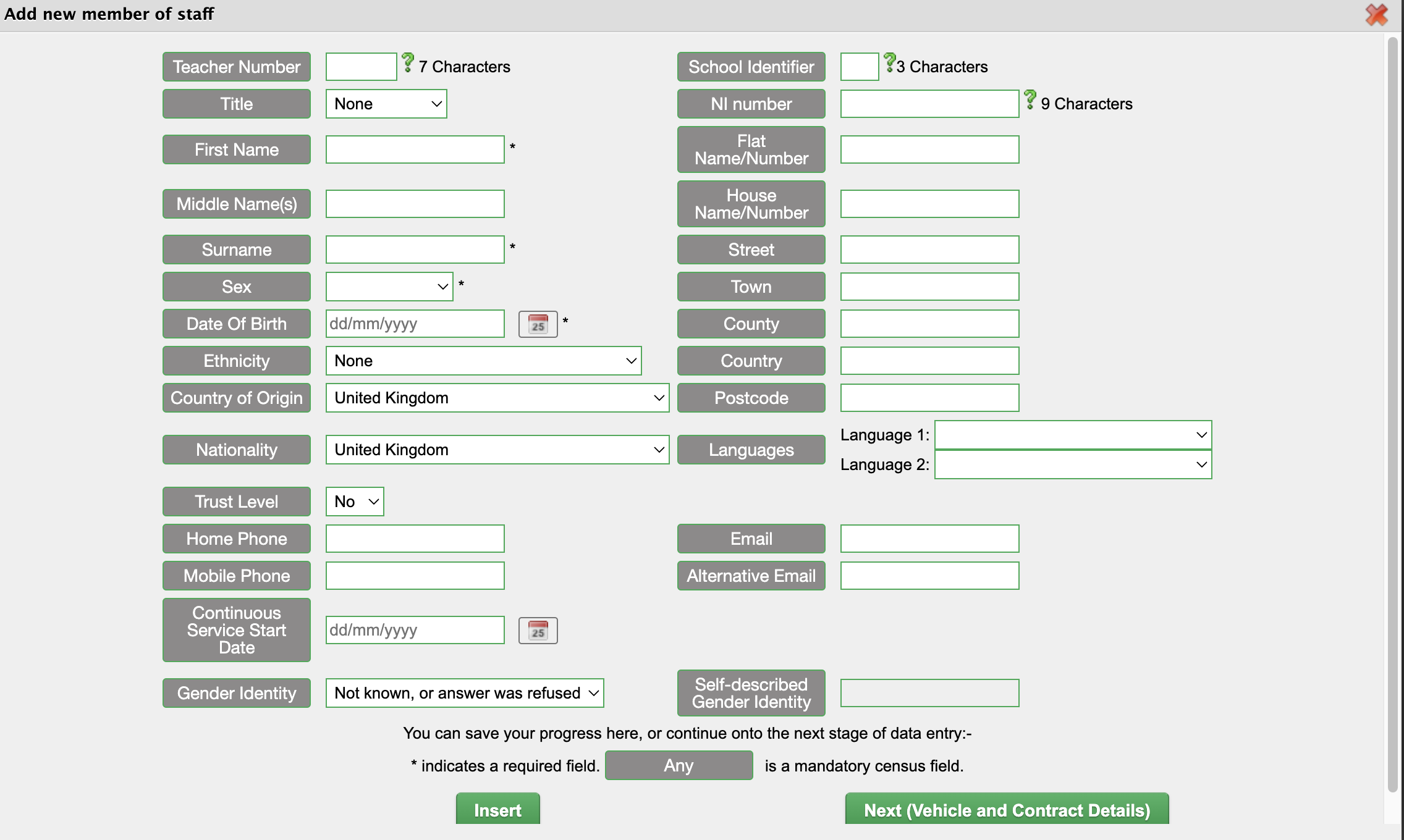 Once you have added these basic details you will be able to provide the member of staff with a Log In for ScholarPack.
By not entering a contract to the profile you will ensure that the member of staff is not included in your Workforce Census.
Once the Profile is created by clicking on the Insert tab, you will be taken to the front page.
Here you are able to create the SP Log on, by clicking on Create .