There isn't a specific report for EYPP, but you can create a custom report via Reporting > Custom Report > New Report
From the right hand side under "Display Columns" click on the Support tab and tick Early Years Pupil Premium.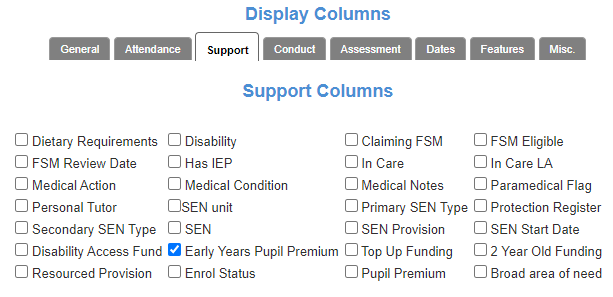 To filter the report to remove those showing as not eligible, type 'NOT eligible' under the Early Years Pupil Premium' column and press enter/return on your keyboard.

Note: If you type 'NOT not eligible' this will confuse the filter and display the opposite of what you require.
This report can be saved for future use, by naming the report and saving it before you run it.