This report allows you to view a list of students who were not present on a particular date.  It can be found via Register > Not in School.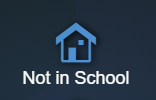 The report can either be viewed as a summary of each form for the current chosen session or by using the AM and PM session.
Filter the report
Select the date of interest, sessions and any other options you want such as former students.
You can either group the results by Form or by Attendance Code.

This report will be produced in a tabular format displaying columns relating to the report title.  
Grouped by Form - The report shows a list of each Form with the number of students missing in the current chosen session.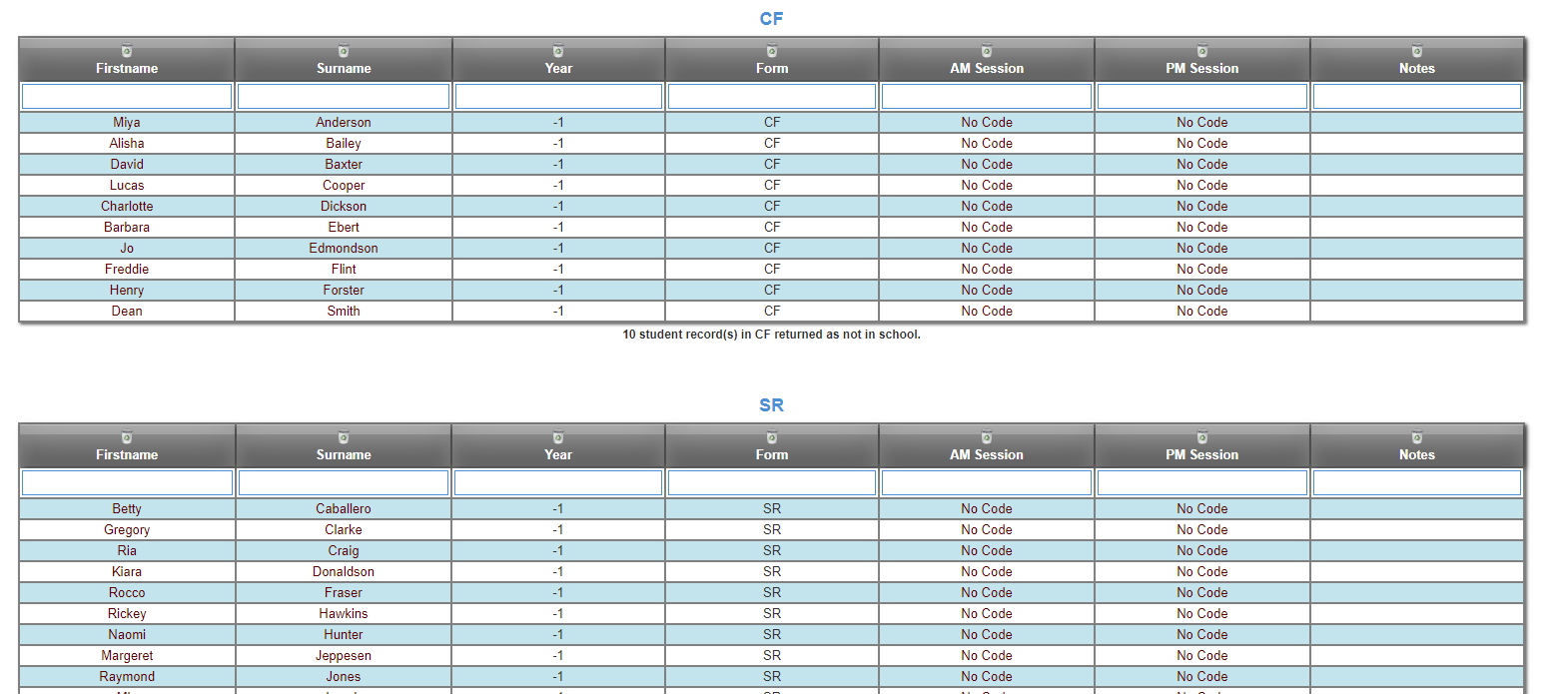 Grouped by Attendance Code - shows a list of codes or where there is no code

Simple Report Output - If you tick 'Simple report output' this gives you a simple table of student names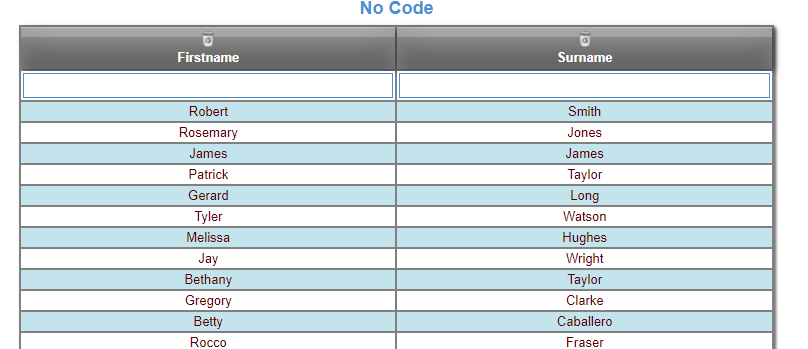 How do I export this data?
Exporting your data allows you to print, save, or further edit the information on screen. To do so, click this icon (in the top-right corner)