If you go to Reporting > Reports > Students (tab) > Ever 6/Pupil Premium
All the students in this report are Ever 6 (either with a current Free School Meal period, or have had one in the past few years). 
Alternatively, you can go to Reporting > Custom Reports
Choose New Report and under General Columns on the right side, on the General tab, you will find Ever 6 on the second column. Tick this, then Run Report at the base of the page.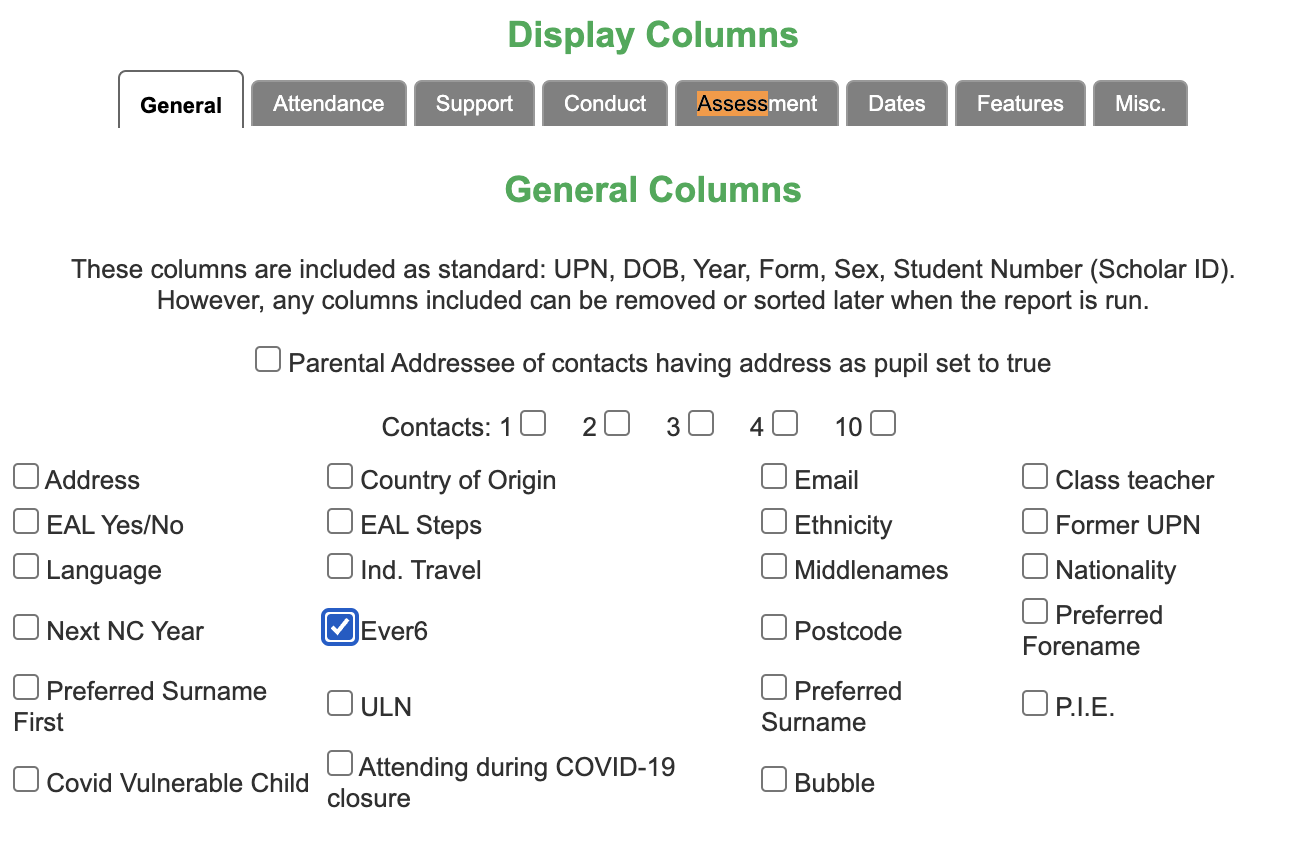 When the report has been created, in the search box under the Ever 6 header, enter Y (or Yes) and press return.
This will produce a list of all students who are currently Ever 6.  The report can be downloaded and printed using the icons at the top right of the page.