This error arises when the number of Free School Meals has not been entered on the front page of the Spring Census.
When this error arises, at the top right of the screen click on Return to Census Page (or go to Admin > Census > Spring Census).

On the front page you will find an area for manual data entry


Click on the Free School Meals button, and enter the number of benefits-based free school meals taken by students on Census Day.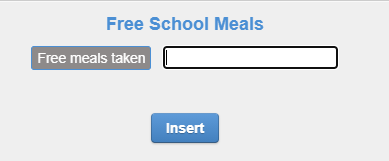 If you use ScholarPack for recording meals, you can obtain this figure from Admin >Meals > Dinner Numbers by Week and entering the date for the Spring Census.