Qualified teacher status (QTS) is a legal requirement to teach in many English schools and considered desirable for teachers in the majority of schools in England.
Schools in England where teachers can be employed without QTS include academies, free schools and private schools.
For further information click HERE to view the DfE guidance.


To check or correct this for a staff member, click on the error problem description which will open the staff profile in a new window.
Click the cog next to the staff members name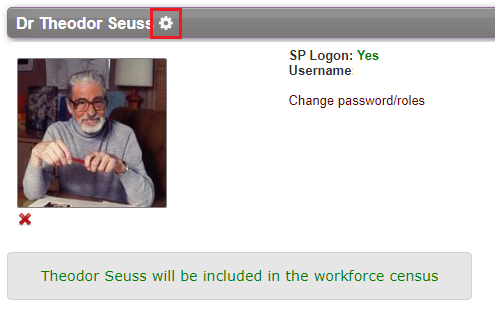 If the staff member has QTS, ensure you have selected the correct QTS Route from the dropdown list
NOTE - Please note that Graduate Teacher programme is no longer valid.