Reporting > Reports > Students (tab) > Teaching Groups
What does the report display?
The teaching groups report allows you to print off a teaching group class list containing student names.
How do I order, remove and filter data?
Simply select the teaching group from the drop box on the report.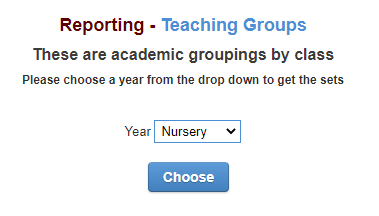 How do I export this data?
Exporting your data allows you to print, save, or further edit the information on screen. To do so, click this icon (in the top-right corner):
Additional Information
Please Note: The star on the report identifies a 'favourite' report. Click the star to toggle yes or no.